Our restorers have repaired many vases in the past ranging from simple chip repair to a full restoration of a smashed example. We can perform a budget repair for sentimental items or a museum standard restoration for valuable pottery. We have restored vases from most of the main potteries including Royal Doulton, Royal Worcester, Poole Pottery and Royal Stafford. We often restore vases from such ceramic designers as Clarice Cliff and Susie Cooper.
Poole Pottery
A intricate design to this Poole Pottery vase made for an involved restoration. Poole's output was prolific and our restorers have repaired many examples including vases, jugs, dinnerware and figurines.
Read more about Poole Pottery Vase Restoration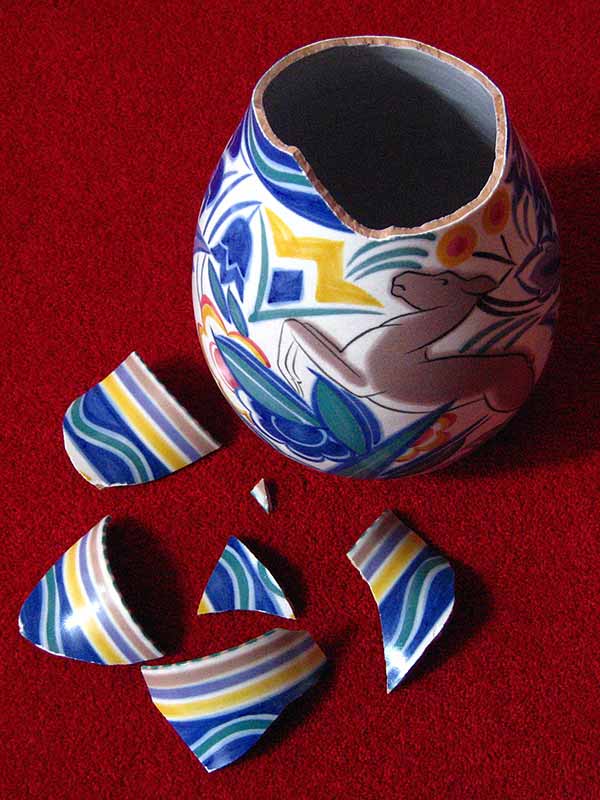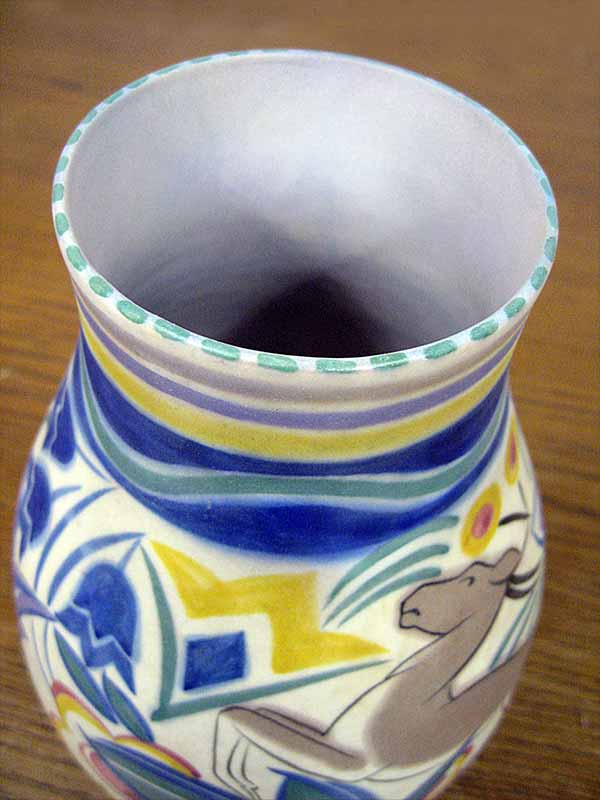 Repairing a Myott Torpedo
This commission was for the president of the Myott Collectors Club. The job entailed restoring a badly fixed fin on a rare Torpedo Vase.
Read more about Myott Torpedo Vase Restoration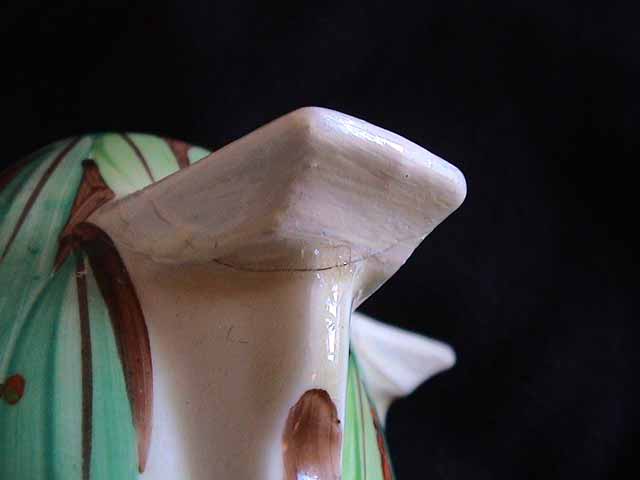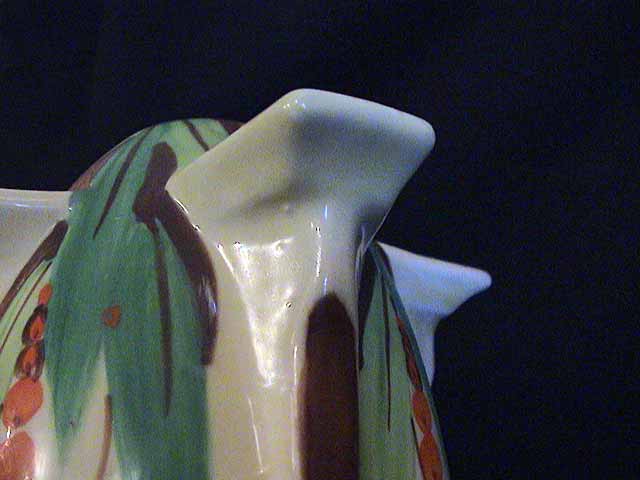 Keith Murray Chip Repair
Only a small chip to this Keith Murray vase but difficult to match the texture. A job for our museum standard restorer.
Read more about Keith Murray Vase Restoration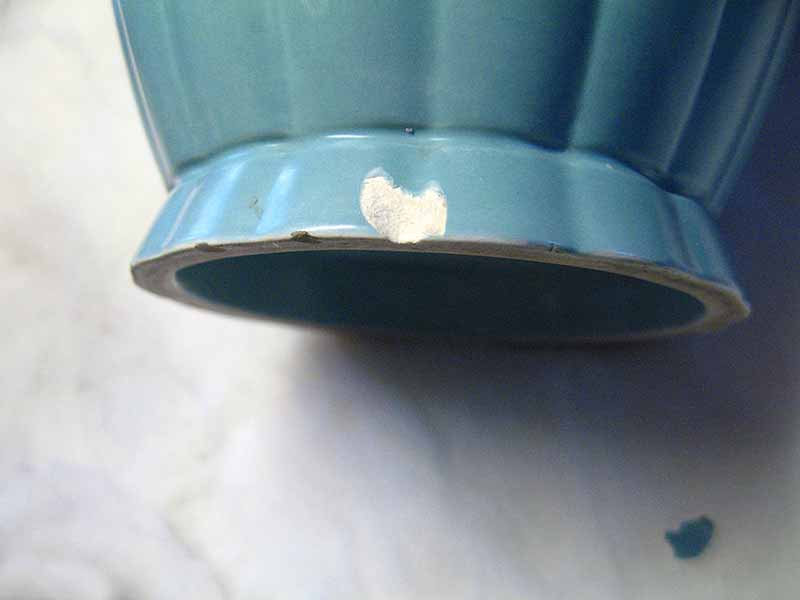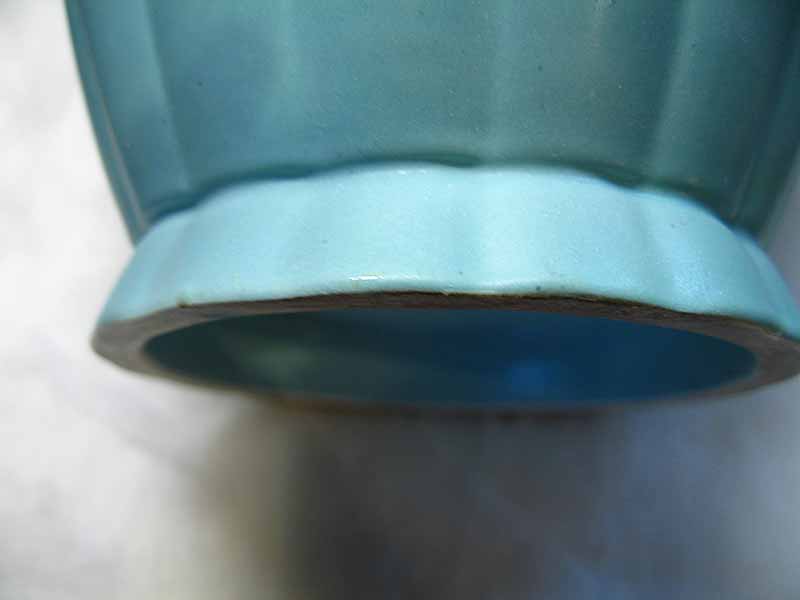 Our customers say...
Poole Pottery Vase
"Just a few words to express how truly delighted I am with your repair of my Poole vase, your work is really excellent. Thank you with much gratitued."
Moorcroft Vase
"We collected the restored Moorcroft vase from you yesterday, and I feel at the time I did not convey fully our appreciation of the quality of his workmanship. When we returned home we were quite amazed at what had been achieved. The vase was a Wedding present 51 years ago! For your skill and prompt service please convey our thanks and admiration"
Beswick Horse Repair
"Thank you so much its fantastic cannot tell which leg of the horse broke. Brilliant. Will send next one in April"