Clock Ceramic Restoration
We can restore porcelain and china clocks and also re-gild worn areas.
Re-gilding
The gold leaf on this beautiful French easel clock had work away and our restoration team re-gilded to museum quality.
Read more about French Easel Clock Re-gilding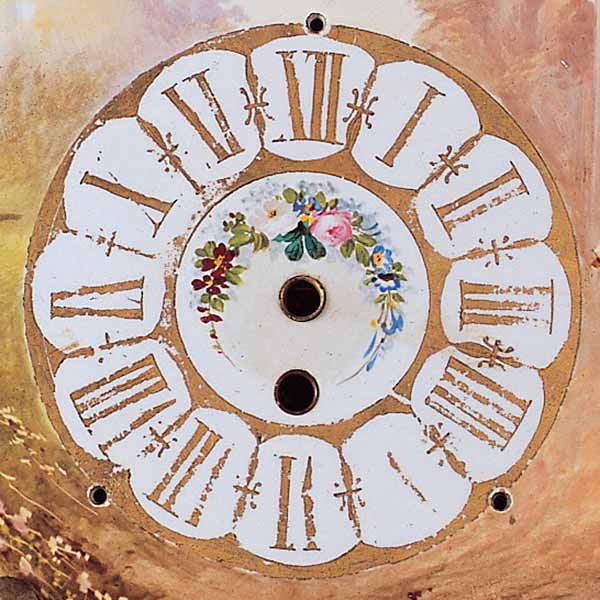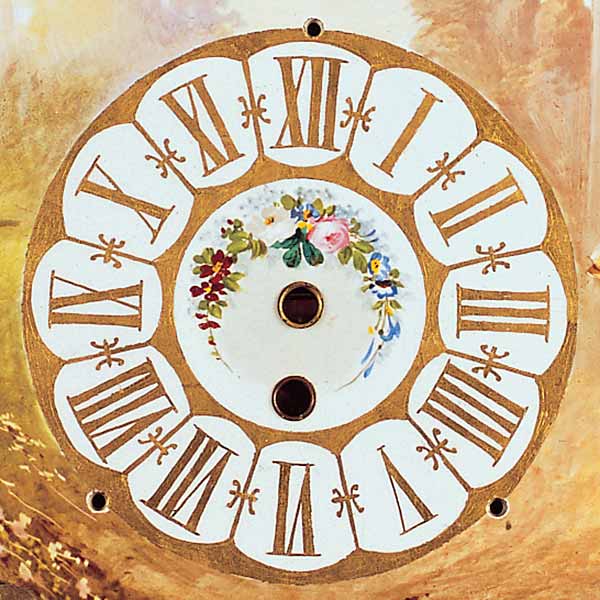 Our customers say...
Poole Pottery Vase
"Just a few words to express how truly delighted I am with your repair of my Poole vase, your work is really excellent. Thank you with much gratitued."
Doulton Terrier Restoration
"Just a quick note to say a mighty THANK YOU for the restoration work to my Terrier's ear which you have so skilfully rebuilt. The quality of work, colour and glaze matching is superb and I am extremely impressed. You have also exceeded the estimated turn-around time by a substantial margin and the overall cost involved has been worth every penny. Please ensure that these comments are relayed to everyone involved. Thank you once more and I will most certainly call on your services again should a future occurrence materialise."
Royal Worcester Lids
"Please find enclosed my cheque for the two lids. They are beautiful, thanks very much."