Our restorers have repaired many bowls in the past ranging from simple chip repair to a full restoration of a smashed example. We can perform a budget repair for sentimental items or a museum standard restoration for valuable pottery. We have restored bowls from most of the main potteries including Royal Doulton, Royal Worcester, Poole Pottery and Royal Stafford. We often restore bowls from such ceramic designers as Clarice Cliff, Susie Cooper, Bernard Leach and Keith Murray.
Clarice Cliff Persian Pattern Repair
Another big job for our professional restorer on this broken Clarice Cliff bowl in the art deco style 'Persian' pattern. Our restoration team have repaired many Clarice Cliff collectables in the past.
Read more about Clarice Cliff Persian Bowl Restoration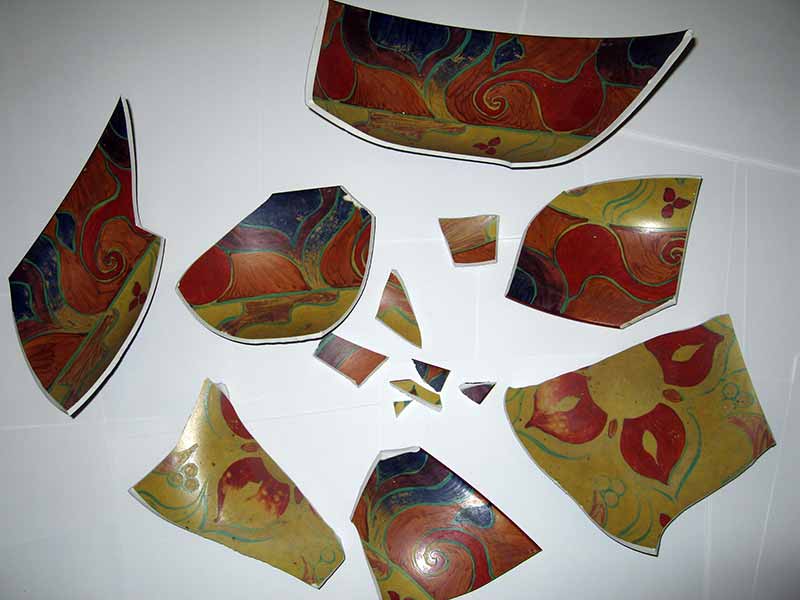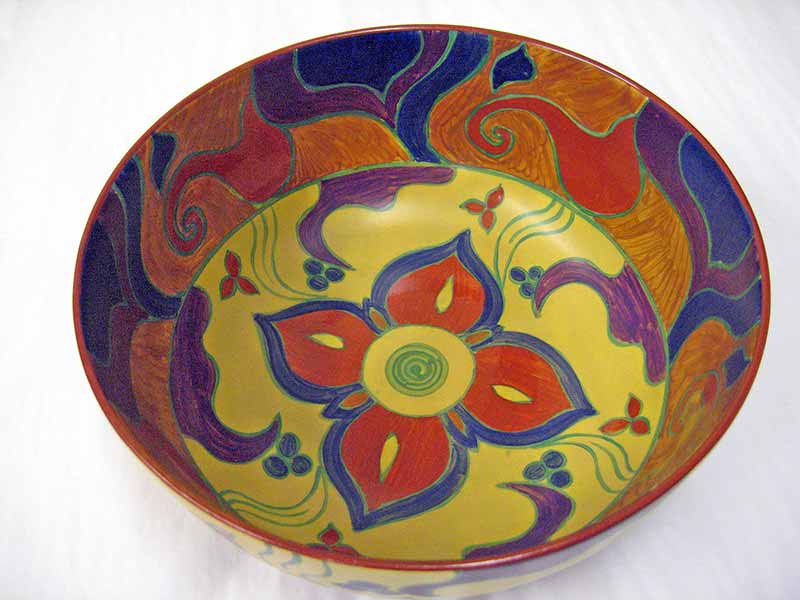 Bernard Leach Pottery
Quite a tricky job this one as the finish on this Bernard Leach bowl is textured. Care had to be taken in the matching process.
Read more about Bernard Leach St. Ives Bowl Restoration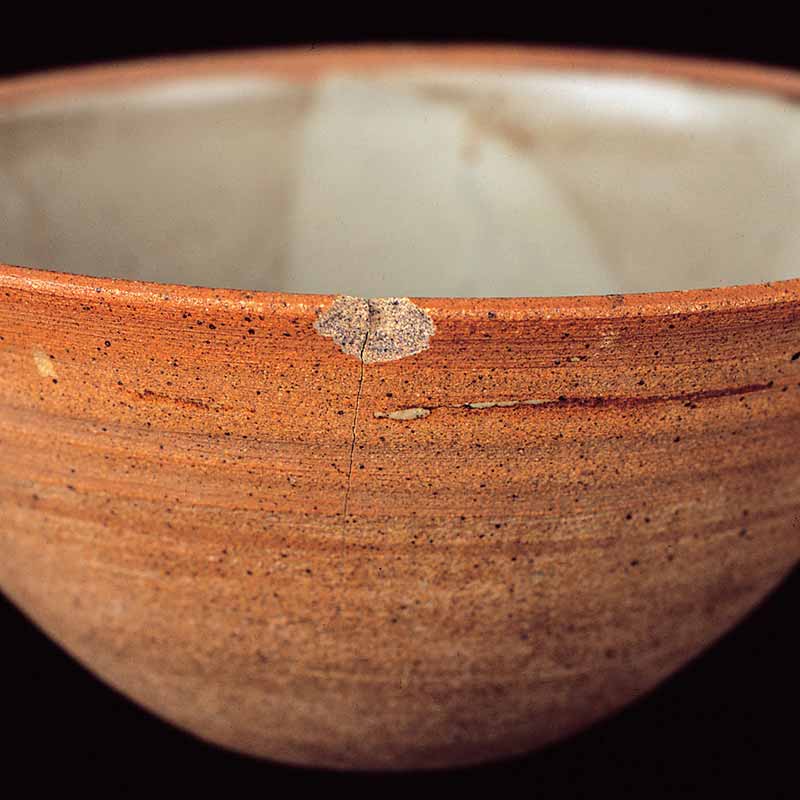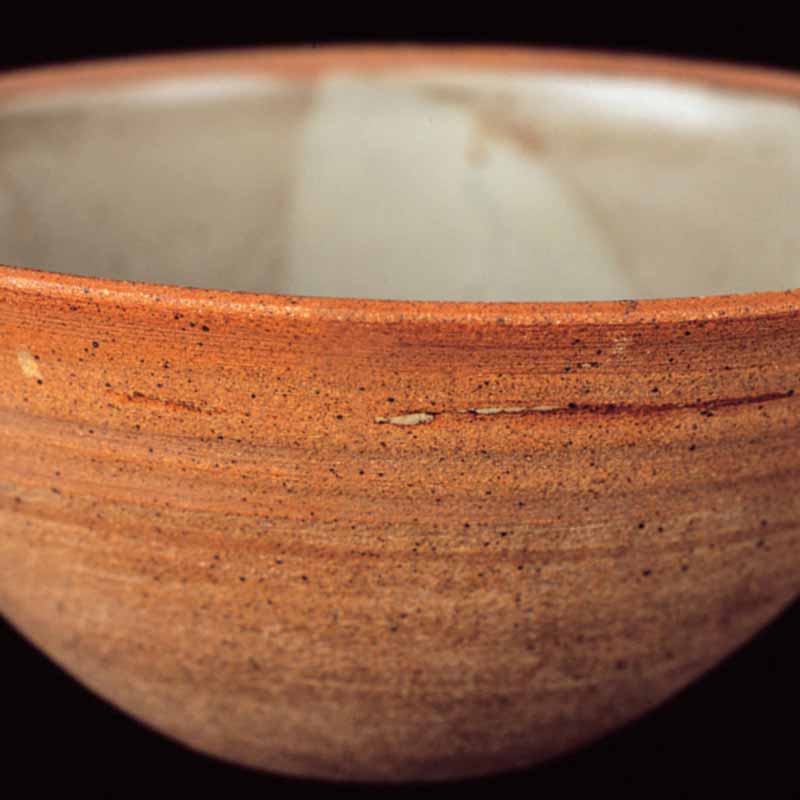 Our customers say...
Wedgewood Bowl Repair
"Many thanks for the excellent restoration of my Wedgewood bowl. It arrived safely and looks wonderful. I will take great care of it in the future."
Carltonware Bowl
"Many thanks for excellent job on my Carlton ware bowl."
Moorcroft Vase
"We collected the restored Moorcroft vase from you yesterday, and I feel at the time I did not convey fully our appreciation of the quality of his workmanship. When we returned home we were quite amazed at what had been achieved. The vase was a Wedding present 51 years ago! For your skill and prompt service please convey our thanks and admiration"