Clarice Cliff Persian Bowl Restoration
Clarice Bowl- As you can see from the photographs this Clarice Cliff Persian bowl had sustained severe damage as a result of being dropped, there were numerous cracks which had to be sealed and fragmentation which had to be reconstructed.
The restoration was completed after the bowl had been reassembled. Recolouring involved matching the base colour of the bowl then touching in the Persian pattern where there was damage, this was followed by the final glaze to complete a restoration of the highest professional standard.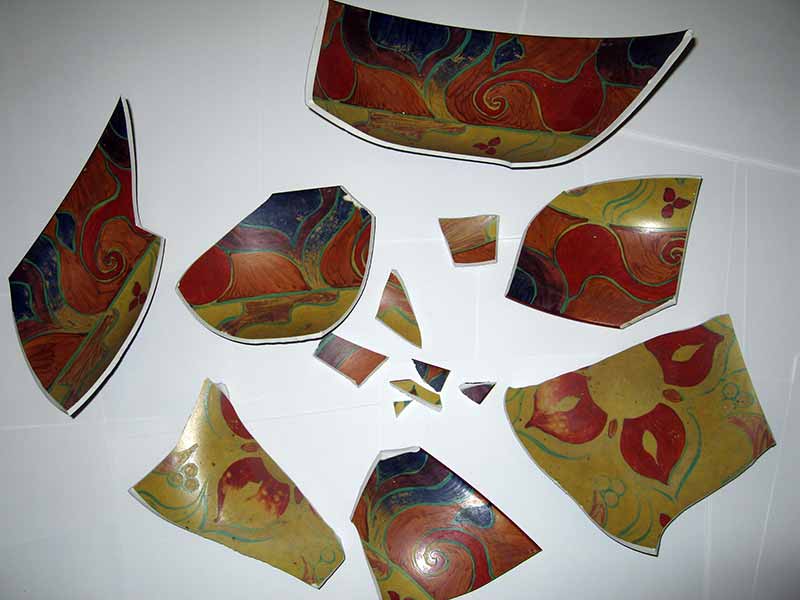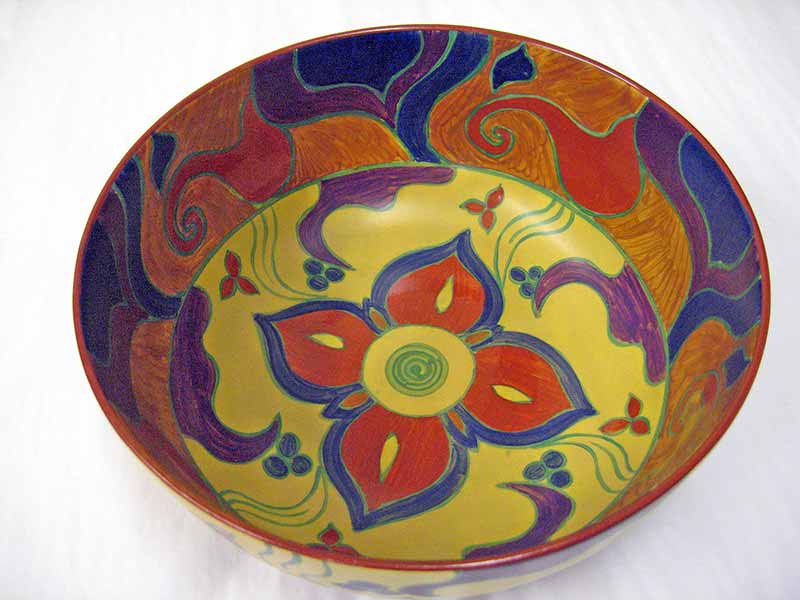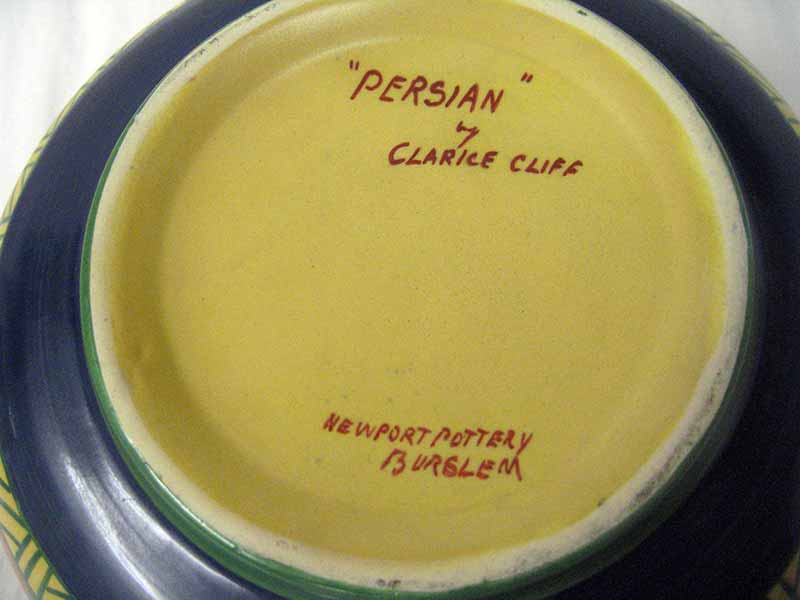 Our customers say...
Samson Figurine Repair
"Dear Sir, Many thanks for your help. Cheque enclosed. All the best."
South American Figurine Restoration
"Thank you so very much. The repair was fantastic and he'll never know. Cheers and a Happy New Year in 2008."
Beswick Horse Repair
"Thank you so much its fantastic cannot tell which leg of the horse broke. Brilliant. Will send next one in April"
Royal Worcester Lids
"Please find enclosed my cheque for the two lids. They are beautiful, thanks very much."
Carltonware Bowl
"Many thanks for excellent job on my Carlton ware bowl."