Bookend Ceramic Restoration
Bookends often suffer damage as many ornamental bookends just aren't up to the task of supporting books. Our restorers have repaired many bookends in the past ranging from simple chip repair to a full restoration of a smashed example. We can perform a budget repair for those sentimental items or a museum standard restoration for valuable pottery items.
Myott Owl Repair
This rare art deco styled Myott owl bookend had seen better days. There was extensive damage, which had been poorly repaired in the past. Our customer thought it wise to have our restorer perform a museum standard restoration.
Read more about Myott Owl Bookend Restoration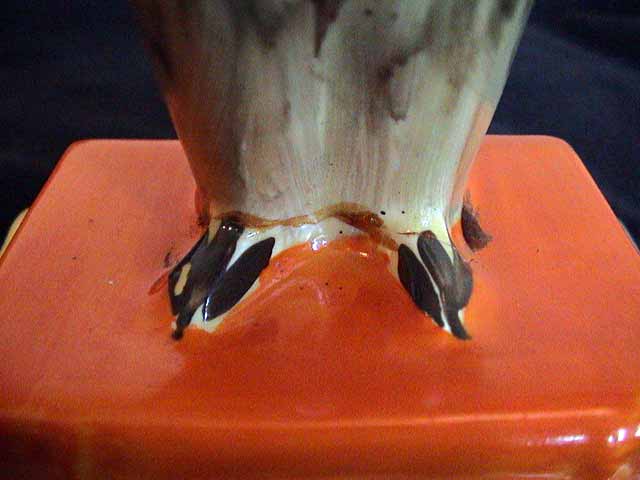 Our customers say...
Two Beswick Dogs Restoration
"Please find enclosed cheque for the restoration of two Beswick dogs. I am very pleased with work done, thank you very much indeed. Kind regards."
Money Box Pig Repair
"A big thank you for a doing a lovely job on the pig, my mother was so pleased with it. Happy New Year to you."
Royal Worcester Lids
"Please find enclosed my cheque for the two lids. They are beautiful, thanks very much."