Bookend Ceramic Restoration
Bookends often suffer damage as many ornamental bookends just aren't up to the task of supporting books. Our restorers have repaired many bookends in the past ranging from simple chip repair to a full restoration of a smashed example. We can perform a budget repair for those sentimental items or a museum standard restoration for valuable pottery items.
Myott Owl Repair
This rare art deco styled Myott owl bookend had seen better days. There was extensive damage, which had been poorly repaired in the past. Our customer thought it wise to have our restorer perform a museum standard restoration.
Read more about Myott Owl Bookend Restoration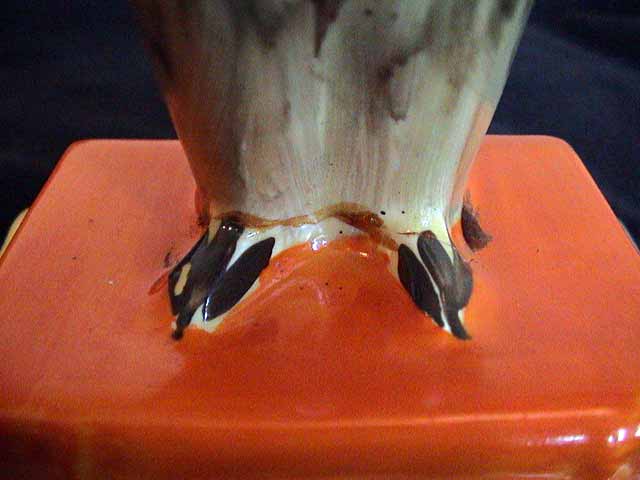 Our customers say...
Wedgewood Bowl Repair
"Many thanks for the excellent restoration of my Wedgewood bowl. It arrived safely and looks wonderful. I will take great care of it in the future."
Lladro Donkey Restoration
"Thank you for the wonderful repair you carried out to my Lladro donkey. It is fantastic. Also thank you for returning the as new donkey to Machynlleth for me, cheque is enclosed."
Myott Son & Co. Torpedo Vase
"Thanks GCR for the invisible repair to my Myott torpedo vase - the honey glaze ceramic is matched perfectly. The vase now takes pride of place in my display cabinet."