Animal Figure Ceramic Restoration
Animal figures have been popular collectables for many years - especially popularised by the Beswick pottery. Our restorers have repaired many animal figures in the past ranging from simple chip repair to a full restoration of smashed examples. We can perform a budget repair for sentimental items or a museum standard restoration for valuable pottery. Typical damage we encounter is to broken legs on Beswick horses. These figurines are very delicate and often suffer damage.
Dogs Repair
A budget repair was required for this wonderful pair of ceramic dogs, which had great sentimental value. Not such a straightforward project as the break wasn't clean and required filling.
Read more about Dog Figurines Restoration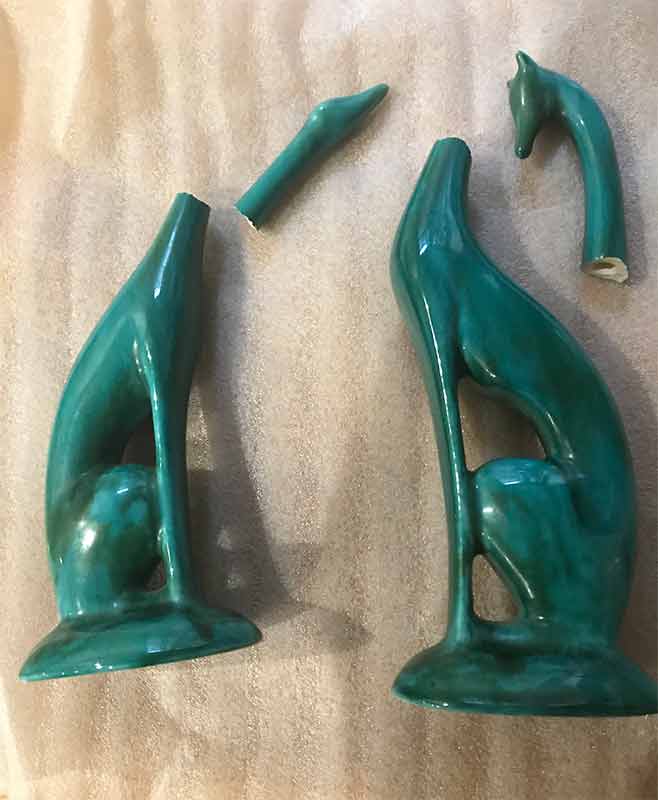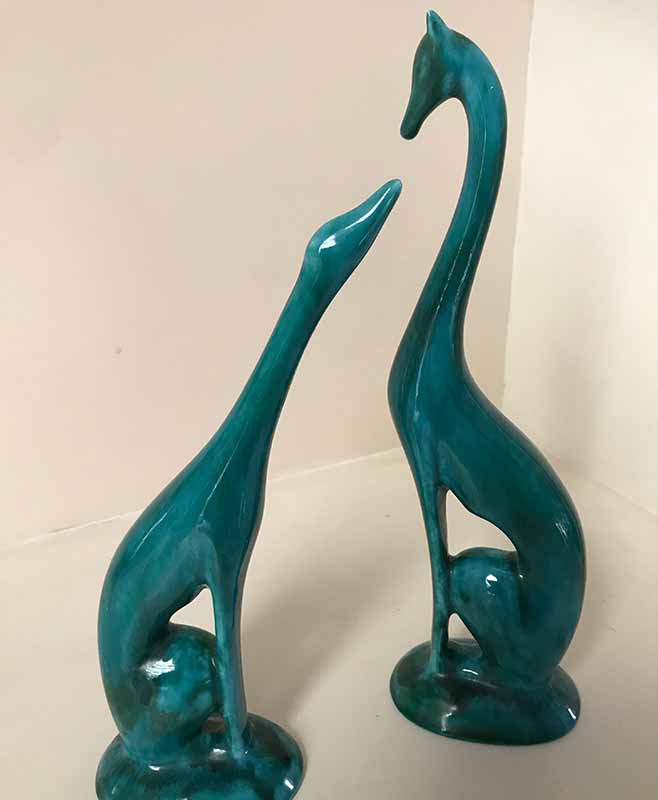 Our customers say...
Clarice Crocus Cup
"Dear Sir/madam, Please find my enclosed cheque as per invoice. Once again my thanks for a superb restoration. Many thanks and I hope to deal with you again in the future."
Royal Worcester Lids
"Please find enclosed my cheque for the two lids. They are beautiful, thanks very much."
Moorcroft Vase
"We collected the restored Moorcroft vase from you yesterday, and I feel at the time I did not convey fully our appreciation of the quality of his workmanship. When we returned home we were quite amazed at what had been achieved. The vase was a Wedding present 51 years ago! For your skill and prompt service please convey our thanks and admiration"