Sugar Sifter Ceramic Restoration
Sugar sifters are apopular collectable, easpecially those from the art deco period designed by Clarice Cliff. We have experience in repairing pottery sugar sifters of all kinds.
Clarice Cliff Secrets Repair
This popular art deco sugar sifter was made by Clarice Cliff from 1933 to 1937 and had suffered damage. The piece was restored to a high quality invisible finish.
Read more about Clarice Cliff Secrets Sugar Sifter Restoration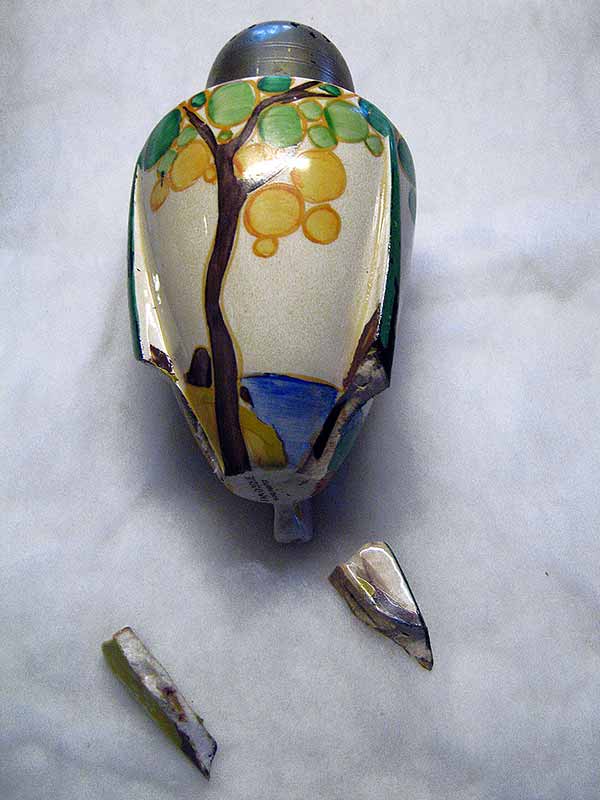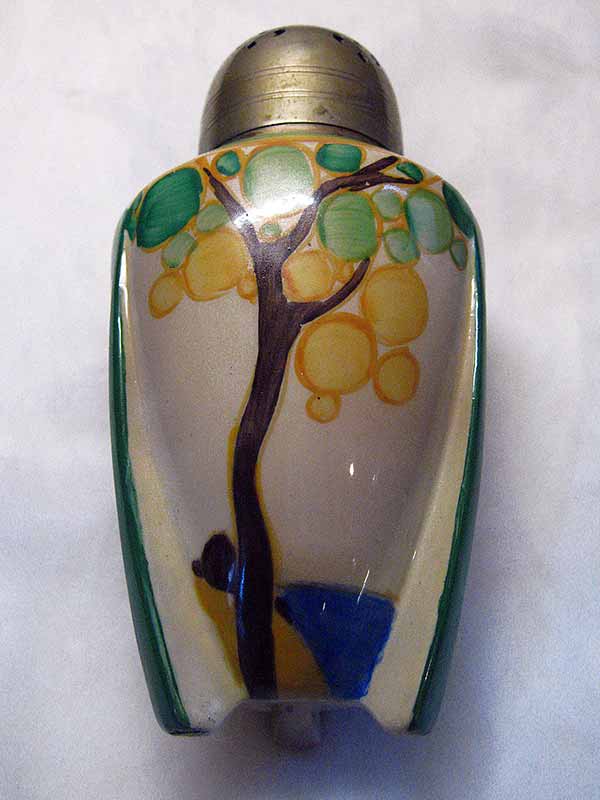 Our customers say...
Clarice Crocus Cup
"Dear Sir/madam, Please find my enclosed cheque as per invoice. Once again my thanks for a superb restoration. Many thanks and I hope to deal with you again in the future."
Composition Doll Restoration
"Thanks. She looks great and I'm thrilled with the 'new' Daisy. Bless you."
Lladro Donkey Restoration
"Thank you for the wonderful repair you carried out to my Lladro donkey. It is fantastic. Also thank you for returning the as new donkey to Machynlleth for me, cheque is enclosed."