Sugar Sifter Ceramic Restoration
Sugar sifters are apopular collectable, easpecially those from the art deco period designed by Clarice Cliff. We have experience in repairing pottery sugar sifters of all kinds.
Clarice Cliff Secrets Repair
This popular art deco sugar sifter was made by Clarice Cliff from 1933 to 1937 and had suffered damage. The piece was restored to a high quality invisible finish.
Read more about Clarice Cliff Secrets Sugar Sifter Restoration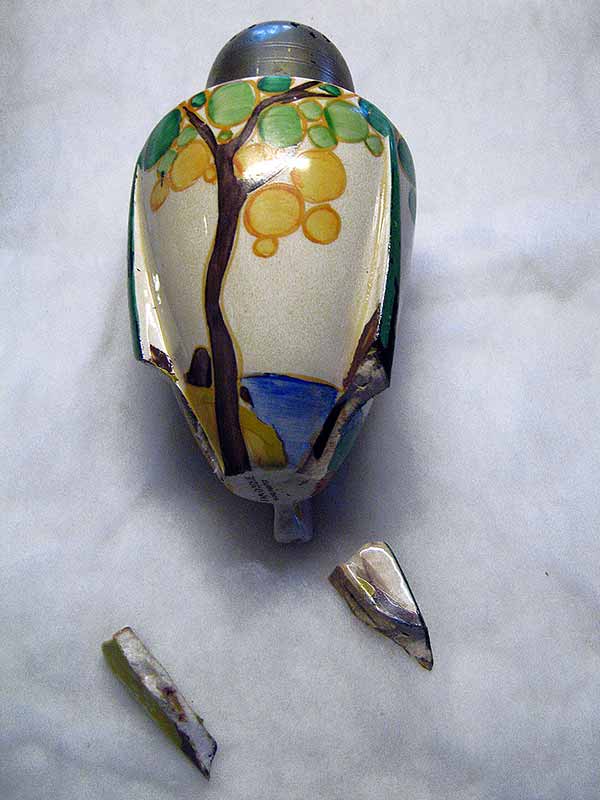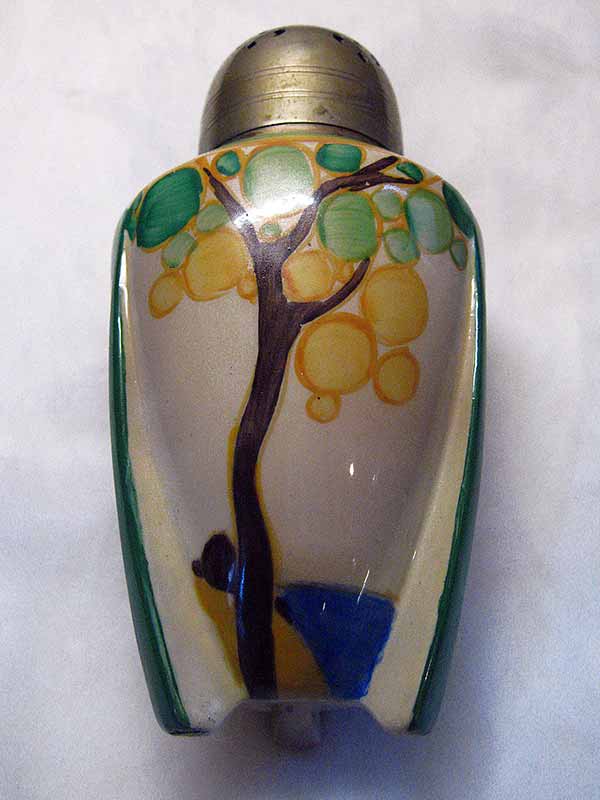 Our customers say...
Two Beswick Dogs Restoration
"Please find enclosed cheque for the restoration of two Beswick dogs. I am very pleased with work done, thank you very much indeed. Kind regards."
Doulton Terrier Restoration
"Just a quick note to say a mighty THANK YOU for the restoration work to my Terrier's ear which you have so skilfully rebuilt. The quality of work, colour and glaze matching is superb and I am extremely impressed. You have also exceeded the estimated turn-around time by a substantial margin and the overall cost involved has been worth every penny. Please ensure that these comments are relayed to everyone involved. Thank you once more and I will most certainly call on your services again should a future occurrence materialise."
South American Figurine Restoration
"Thank you so very much. The repair was fantastic and he'll never know. Cheers and a Happy New Year in 2008."