Clarice Cliff Secrets Sugar Sifter Restoration
This Clarice Cliff Sugar Sifter in the Secrets pattern had sustained damage to the bottom half of its feet. We reassembled the broken fragments of pottery and along with reconstructing any missing chips, followed by recolouring to match the original honey glaze and hand-painted pattern. We completed the project with a reglaze.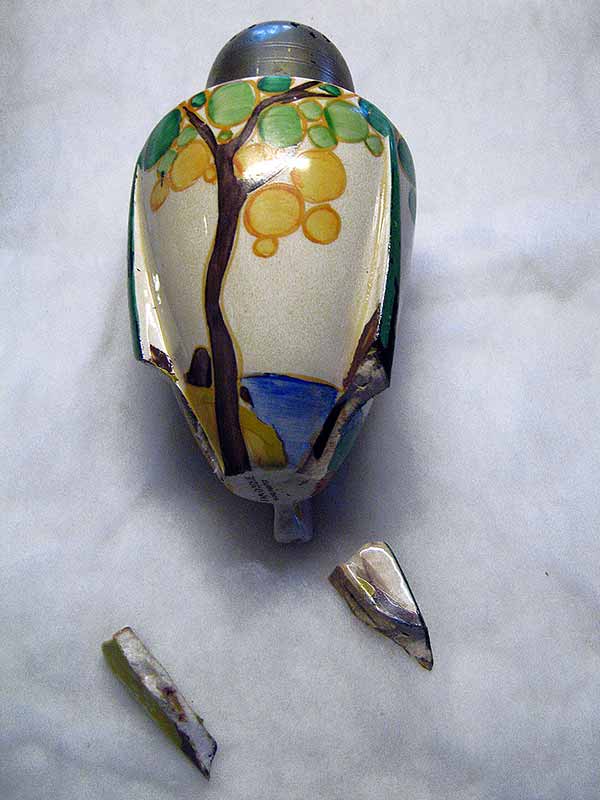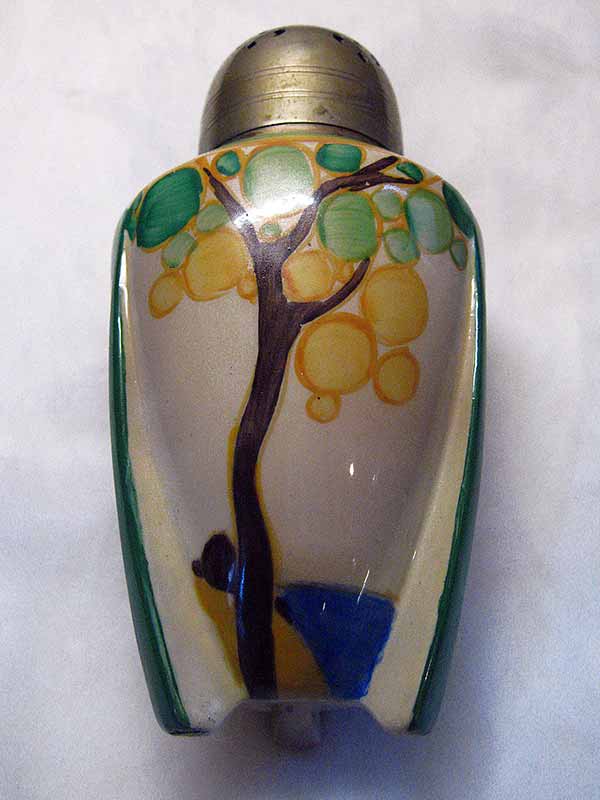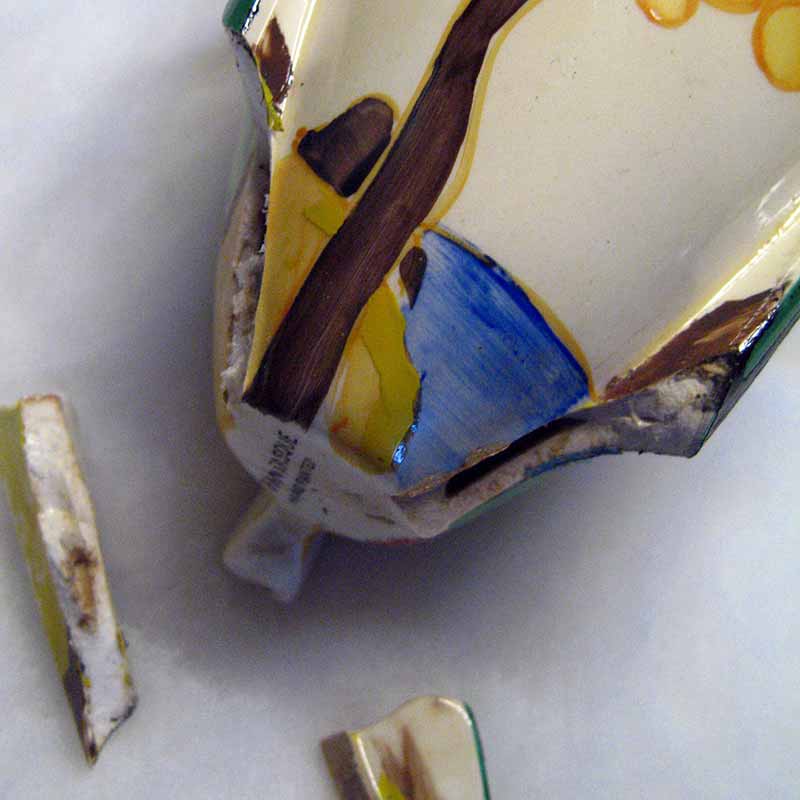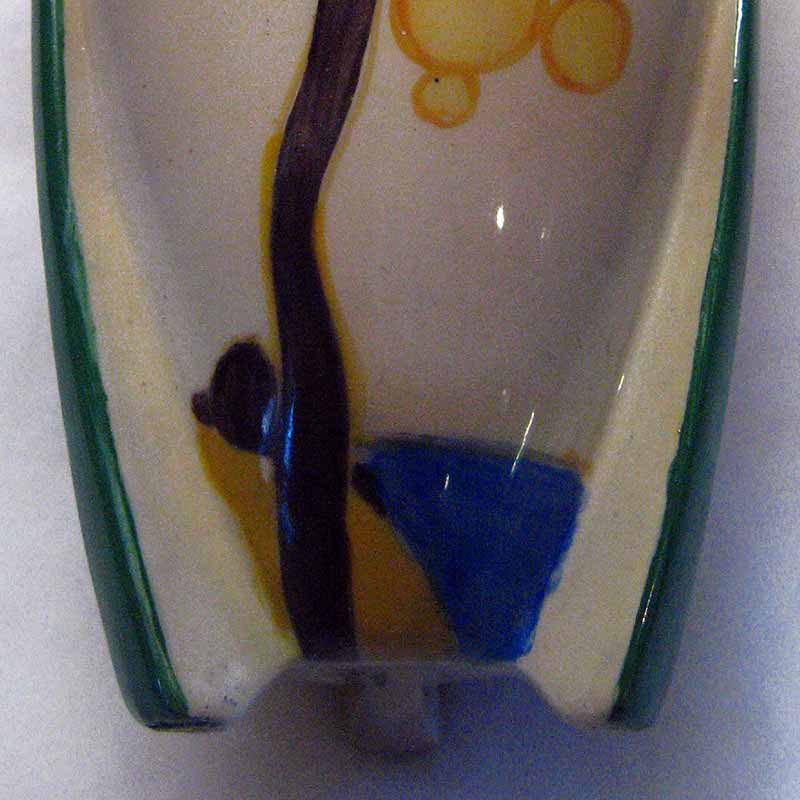 Our customers say...
Wedgewood Bowl Repair
"Many thanks for the excellent restoration of my Wedgewood bowl. It arrived safely and looks wonderful. I will take great care of it in the future."
Coalport Lids Restoration
"Dear all, Please find enclosed payment for the beautiful work you have done on my sugar jar lids. Many thanks and kind regards."
Beswick Horse Repair
"Thank you so much its fantastic cannot tell which leg of the horse broke. Brilliant. Will send next one in April"
Lladro Donkey Restoration
"Thank you for the wonderful repair you carried out to my Lladro donkey. It is fantastic. Also thank you for returning the as new donkey to Machynlleth for me, cheque is enclosed."
Doulton Terrier Restoration
"Just a quick note to say a mighty THANK YOU for the restoration work to my Terrier's ear which you have so skilfully rebuilt. The quality of work, colour and glaze matching is superb and I am extremely impressed. You have also exceeded the estimated turn-around time by a substantial margin and the overall cost involved has been worth every penny. Please ensure that these comments are relayed to everyone involved. Thank you once more and I will most certainly call on your services again should a future occurrence materialise."