Our restorers have repaired many pottery jugs in the past ranging from simple chip repair to a full restoration of a smashed example. We can perform a budget repair for sentimental items or a museum standard restoration for valuable ceramics. We have restored jugs from most of the main potteries including Royal Doulton, Royal Worcester, Poole Pottery, Myott and Beswick. We often restore jugs from such ceramic designers as Clarice Cliff and Susie Cooper.
Royal Doulton Repair
Royal Doulton's output was prolific and our retoration team are experienced in repairing all types of Doulton wares including jugs and vases.
Read more about Royal Doulton Hanna Barlow Jug Restoration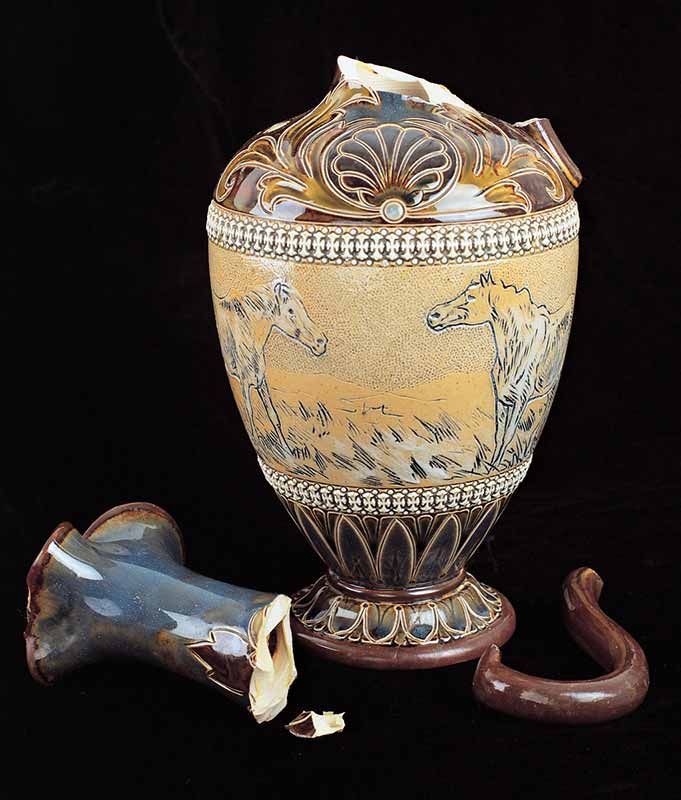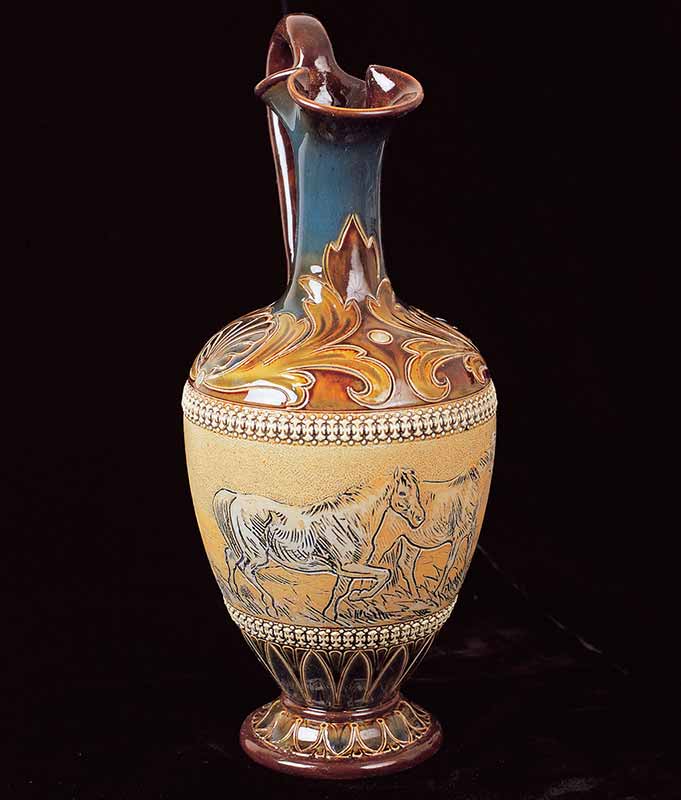 Our customers say...
Porcelain Bunny
"Thank you for doing such a good job on my bunny. It's great to have hem home in one piece."
Royal Worcester Lids
"Please find enclosed my cheque for the two lids. They are beautiful, thanks very much."
Doulton Terrier Restoration
"Just a quick note to say a mighty THANK YOU for the restoration work to my Terrier's ear which you have so skilfully rebuilt. The quality of work, colour and glaze matching is superb and I am extremely impressed. You have also exceeded the estimated turn-around time by a substantial margin and the overall cost involved has been worth every penny. Please ensure that these comments are relayed to everyone involved. Thank you once more and I will most certainly call on your services again should a future occurrence materialise."