Royal Doulton Hanna Barlow Jug Restoration
This is a very desirable Lambeth stoneware jug for collectors of Royal Doulton designed by Royal Doulton artist Hanna Barlow (1851-1916).
Great care was taken to match the intricate design in this invisible restoration of a valuable item of Royal Doulton. The pattern is incised with a freize of ponies.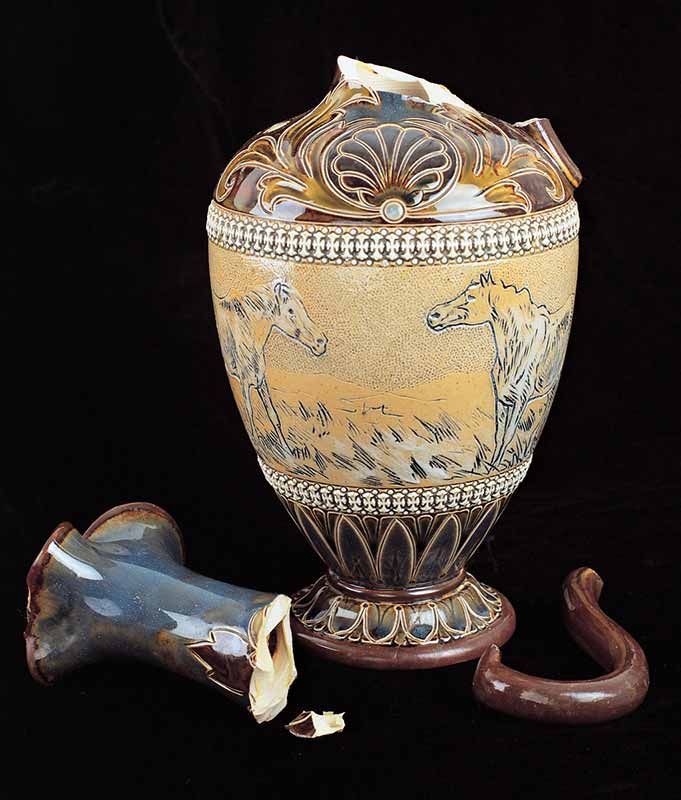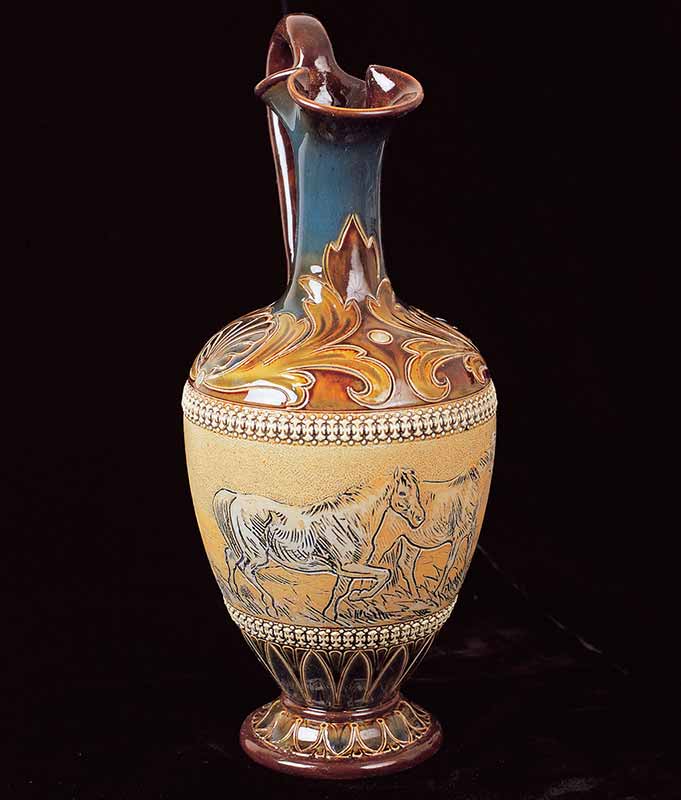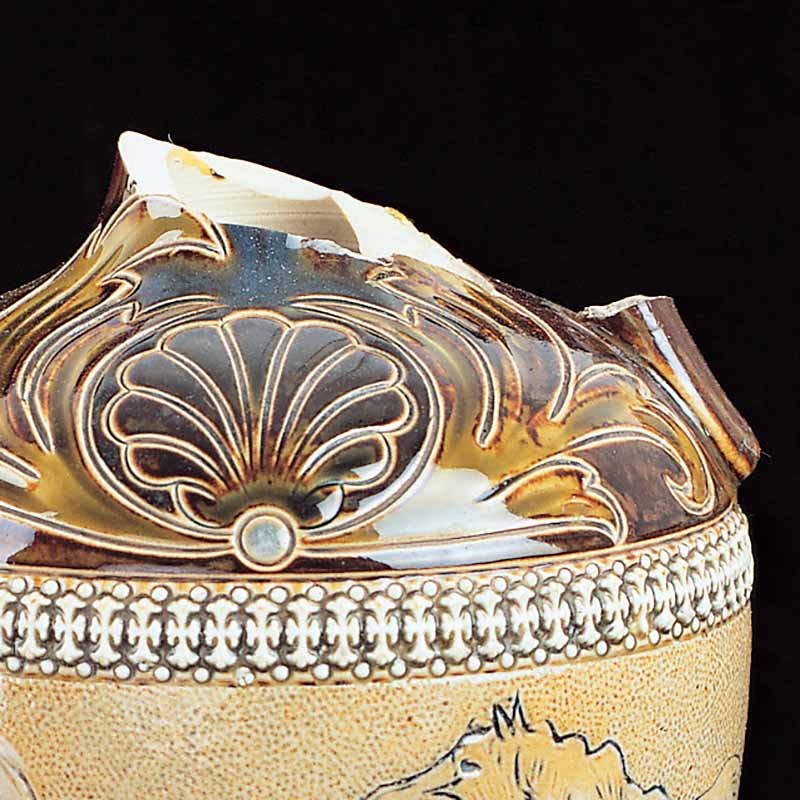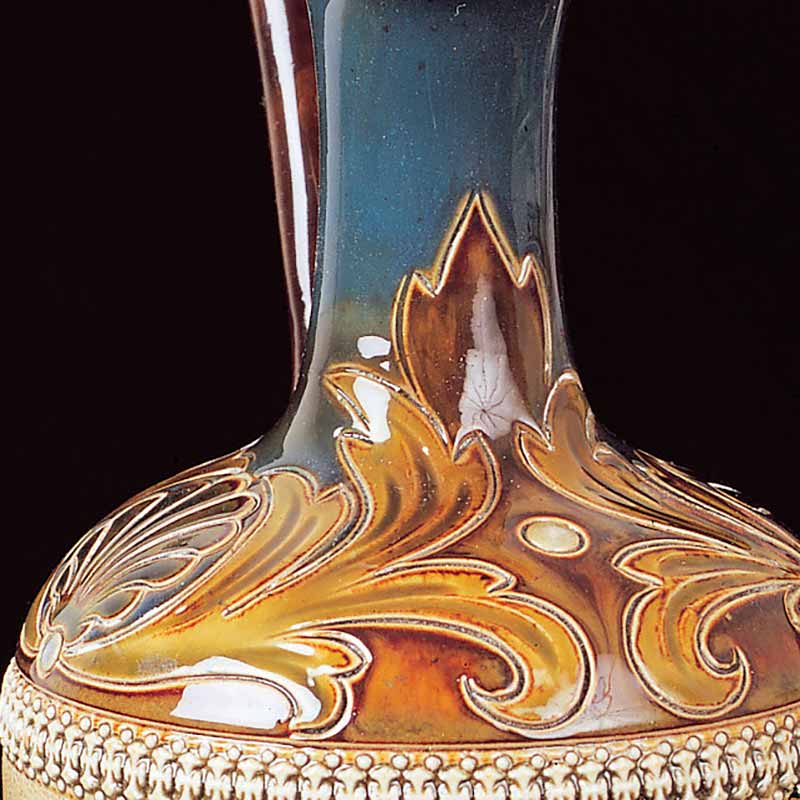 Our customers say...
Moorcroft Vase
"We collected the restored Moorcroft vase from you yesterday, and I feel at the time I did not convey fully our appreciation of the quality of his workmanship. When we returned home we were quite amazed at what had been achieved. The vase was a Wedding present 51 years ago! For your skill and prompt service please convey our thanks and admiration"
Carltonware Bowl
"Many thanks for excellent job on my Carlton ware bowl."
Royal Worcester Lids
"Please find enclosed my cheque for the two lids. They are beautiful, thanks very much."
South American Figurine Restoration
"Thank you so very much. The repair was fantastic and he'll never know. Cheers and a Happy New Year in 2008."
Two Beswick Dogs Restoration
"Please find enclosed cheque for the restoration of two Beswick dogs. I am very pleased with work done, thank you very much indeed. Kind regards."