Myott Torpedo Vase Restoration
We were asked to restore this rare example of a Staffordshire Myott Son & Co. Torpedo Vase. The 4 'finials' at the top of the vase are very prone to damage and in this case one of them had been completely knocked off and shoddily glued back by one of the previous owners. In order to cover up the poor quality repair the finial was over-painted with pure white gloss paint. This did not match the 'honey-glaze' of the Myott pottery so the other 3 finials were also painted white. It was therefore our task to strip the gloss paint away, remove and repair the damaged finial and also to match the honey-glaze back to original condition.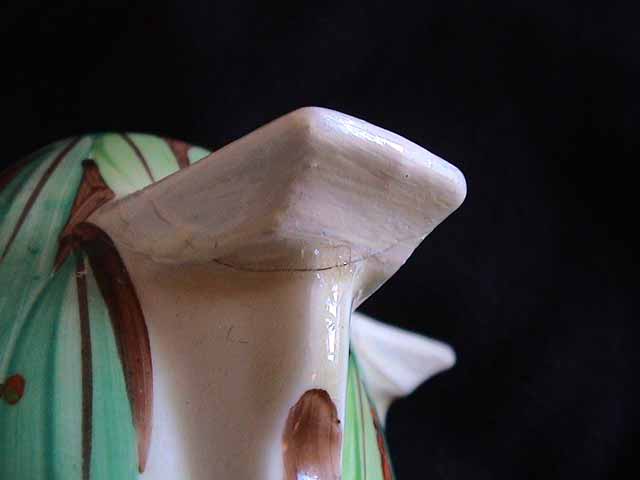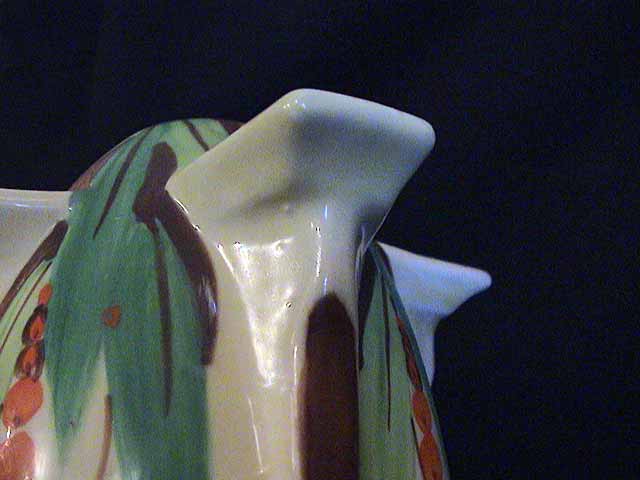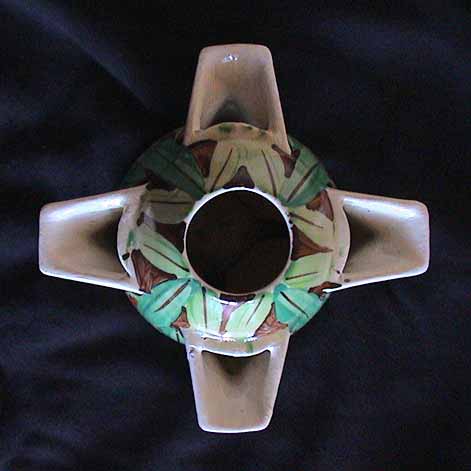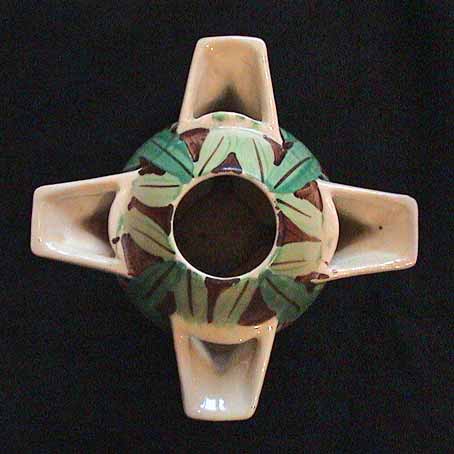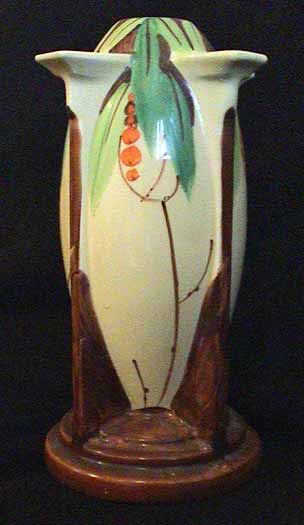 Our customers say...
Beswick Horse Repair
"Thank you so much its fantastic cannot tell which leg of the horse broke. Brilliant. Will send next one in April"
Coalport Lids Restoration
"Dear all, Please find enclosed payment for the beautiful work you have done on my sugar jar lids. Many thanks and kind regards."
Doulton Terrier Restoration
"Just a quick note to say a mighty THANK YOU for the restoration work to my Terrier's ear which you have so skilfully rebuilt. The quality of work, colour and glaze matching is superb and I am extremely impressed. You have also exceeded the estimated turn-around time by a substantial margin and the overall cost involved has been worth every penny. Please ensure that these comments are relayed to everyone involved. Thank you once more and I will most certainly call on your services again should a future occurrence materialise."
Moorcroft Vase
"We collected the restored Moorcroft vase from you yesterday, and I feel at the time I did not convey fully our appreciation of the quality of his workmanship. When we returned home we were quite amazed at what had been achieved. The vase was a Wedding present 51 years ago! For your skill and prompt service please convey our thanks and admiration"
Two Beswick Dogs Restoration
"Please find enclosed cheque for the restoration of two Beswick dogs. I am very pleased with work done, thank you very much indeed. Kind regards."