Keith Murray Vase Restoration
Only a small chip to this Keith Murray vase but difficult to match the texture. A job for our museum standard restorer.
New Zealand ceramics designer Keith Murray originally trained as an architect in London in 1919. Due to low work levels he went on to become a magazine illustrator. After an attempt to become involved in glass design he found his niche as a ceramics designer in 1932 when he designed for Stevens & Williams. Keith Murray's talent was recognised by Josiah Wedgwood as he assisted Tom Wedgwood by producing a range of teaware and dinnerware called 'Annular'. Keith Murray's works are recognised by their plain design and often ribbed form.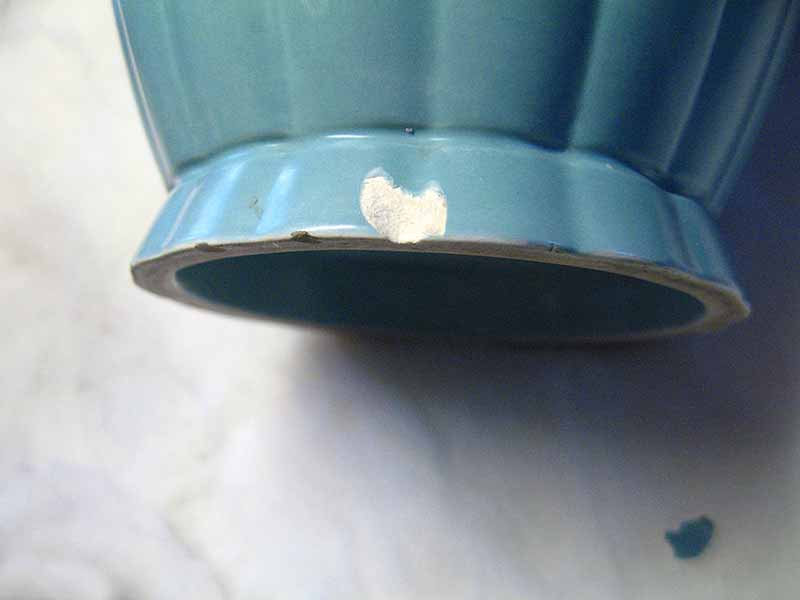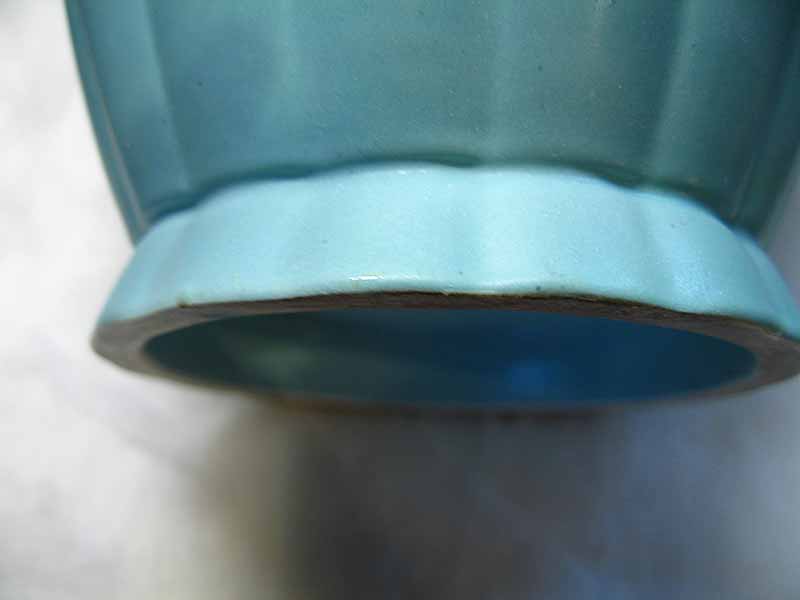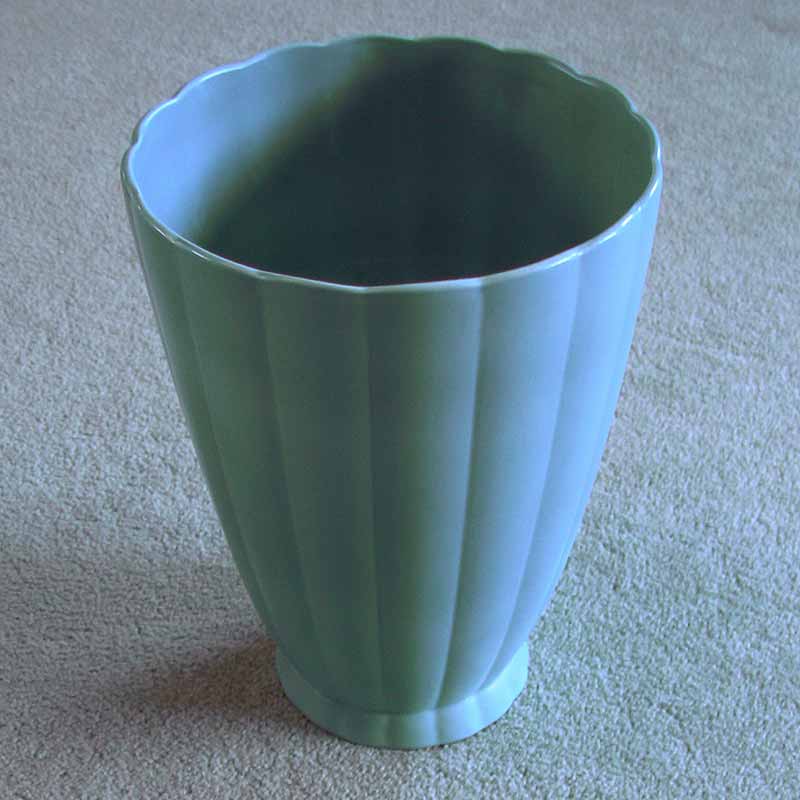 Our customers say...
Moorcroft Vase
"We collected the restored Moorcroft vase from you yesterday, and I feel at the time I did not convey fully our appreciation of the quality of his workmanship. When we returned home we were quite amazed at what had been achieved. The vase was a Wedding present 51 years ago! For your skill and prompt service please convey our thanks and admiration"
Myott Son & Co. Torpedo Vase
"Thanks GCR for the invisible repair to my Myott torpedo vase - the honey glaze ceramic is matched perfectly. The vase now takes pride of place in my display cabinet."
Clarice Crocus Cup
"Dear Sir/madam, Please find my enclosed cheque as per invoice. Once again my thanks for a superb restoration. Many thanks and I hope to deal with you again in the future."
Porcelain Bunny
"Thank you for doing such a good job on my bunny. It's great to have hem home in one piece."
South American Figurine Restoration
"Thank you so very much. The repair was fantastic and he'll never know. Cheers and a Happy New Year in 2008."