Our restorers are well used to repairing damaged china dolls but in this case the job just required restringing and stabilising. We didn't need to repaint the doll as she was to be reclothered in brand new finery by the owner.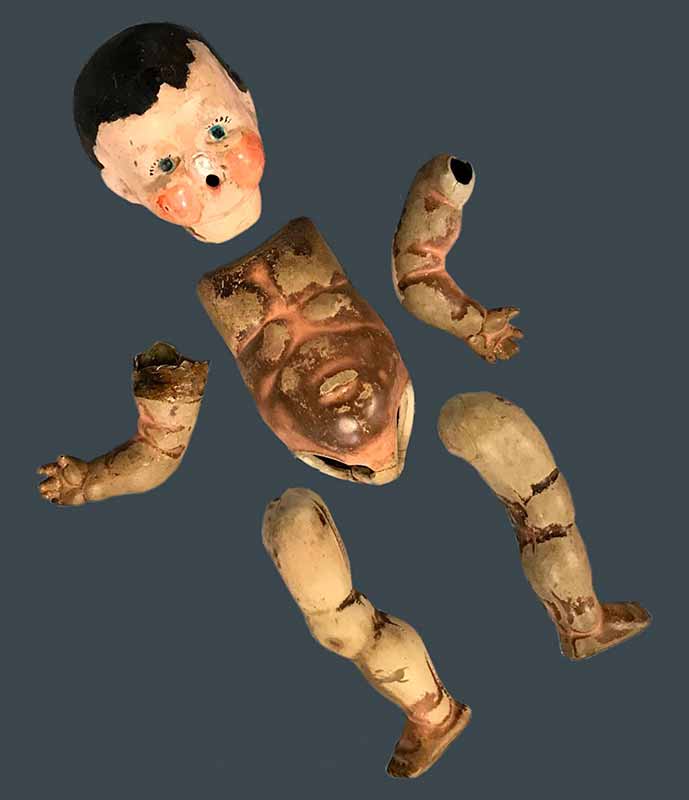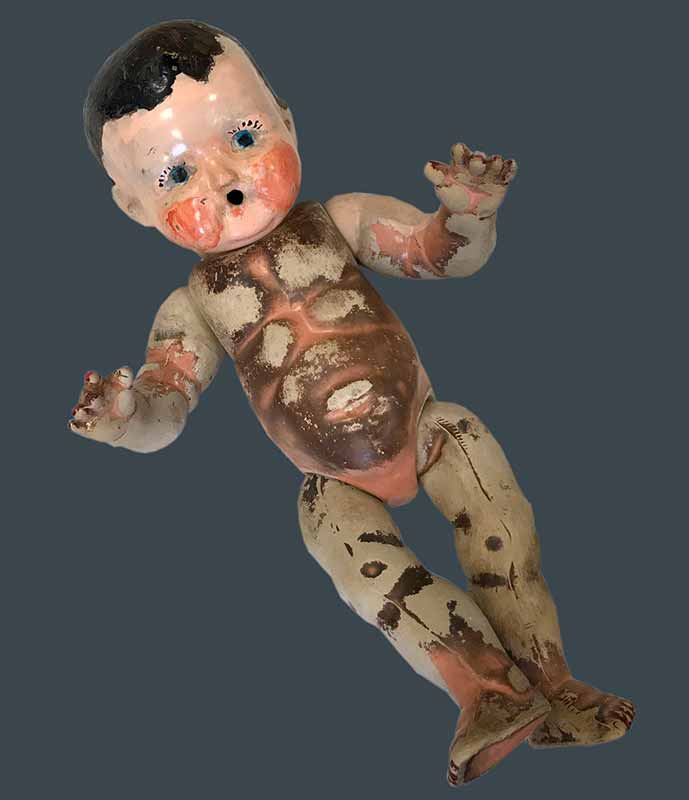 Our customers say...
Doulton Terrier Restoration
"Just a quick note to say a mighty THANK YOU for the restoration work to my Terrier's ear which you have so skilfully rebuilt. The quality of work, colour and glaze matching is superb and I am extremely impressed. You have also exceeded the estimated turn-around time by a substantial margin and the overall cost involved has been worth every penny. Please ensure that these comments are relayed to everyone involved. Thank you once more and I will most certainly call on your services again should a future occurrence materialise."
Coalport Lids Restoration
"Dear all, Please find enclosed payment for the beautiful work you have done on my sugar jar lids. Many thanks and kind regards."
Lladro Donkey Restoration
"Thank you for the wonderful repair you carried out to my Lladro donkey. It is fantastic. Also thank you for returning the as new donkey to Machynlleth for me, cheque is enclosed."
Clarice Crocus Cup
"Dear Sir/madam, Please find my enclosed cheque as per invoice. Once again my thanks for a superb restoration. Many thanks and I hope to deal with you again in the future."
Carltonware Bowl
"Many thanks for excellent job on my Carlton ware bowl."