Cameos can be quite tricky to repair as - depending on the scale of the damge - they sometimes need to be removed from the mount to perform a high quality restoration. The piece was repaired which entailed filling in some small areas of missing stone. and the background colour matched to the original.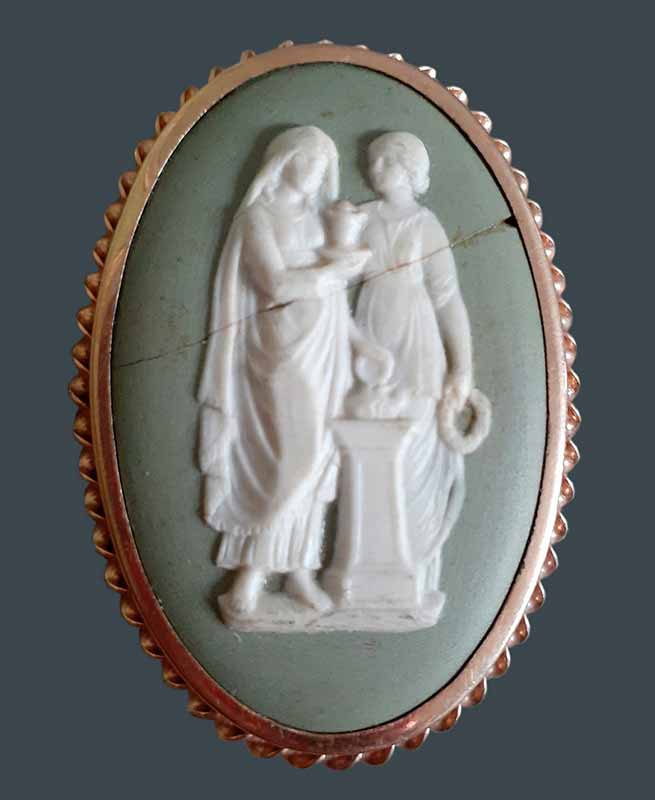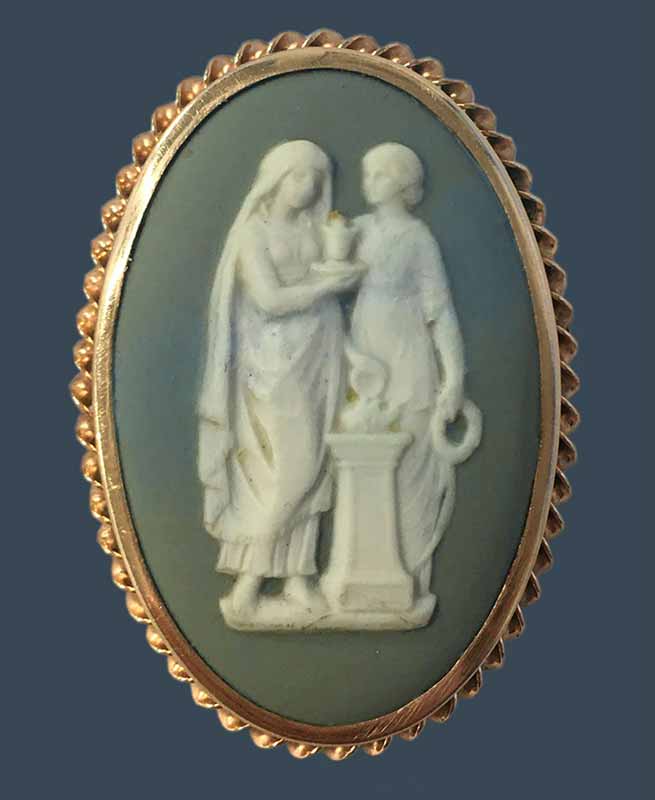 Our customers say...
Composition Doll Restoration
"Thanks. She looks great and I'm thrilled with the 'new' Daisy. Bless you."
Myott Son & Co. Torpedo Vase
"Thanks GCR for the invisible repair to my Myott torpedo vase - the honey glaze ceramic is matched perfectly. The vase now takes pride of place in my display cabinet."
Wedgewood Bowl Repair
"Many thanks for the excellent restoration of my Wedgewood bowl. It arrived safely and looks wonderful. I will take great care of it in the future."
Two Beswick Dogs Restoration
"Please find enclosed cheque for the restoration of two Beswick dogs. I am very pleased with work done, thank you very much indeed. Kind regards."
Beswick Horse Repair
"Thank you so much its fantastic cannot tell which leg of the horse broke. Brilliant. Will send next one in April"